06/09 @ 6:00 p.m.

-

8:30 p.m.

It's back! Join us on Thursday, June 9th for 21st Annual Paint the Town. For more than 20 years, Paint the Town has brought together local artists, museum supporters, and collectors to raise crucial funding for The Buffalo History Museum and the Western New York arts community.

The evening features a live and silent art auction with original artwork from more than 40 of the area's top artists. In addition to art, this year's event will feature tastings from local breweries and wineries who share in our passion for the arts.

These works of art help to share the stories of our community. Paint the Town allows us to celebrate the people and organizations who make Western New York a special place to live.

This year's event includes works by: Claire Shuttleworth, A.J. Fries, Amberlynn Goodberry, Andy Russell, Pam Russell, Marie Prince, Brandan Bannon, Coni Minneci, Joyce Cromwell, Barbara Rickard, Deborah Hill, Betty Pitts Foster, Fran Noonan, Gary Kyte, Martha Burchfield-Richter, Judy Hodge, Lin Xia Jiang, Norine Spurling, Jozef Bajus, Judie Pufpaff, Linda Toomey, Florence Dumke, The Rev. Matt Lincoln, John Montague, Paul Alico, Peter Fowler, Philip Kuznicki, Russell Ram, Julian Montague, Scott Alexander Wood, Thomas E. Hayduck, Cindi O'Mara, John Salmeri III, and more!

All tickets include access to tastings, hors d'oeuvres, live music, raffle and auction items.
$75 Patron – includes a one-hour special preview at 5PM that features early bidding on raffle and auction items, exclusive time to mingle with the artists, a limited edition AJ Fries print created exclusively for Paint the Town, and access to our patron-only seating on the mezzanine.
$60 General Admission
$50 Members Admission*To purchase Paint the Town tickets at a members discounted rate, please call 716.873.9644
Sponsored By: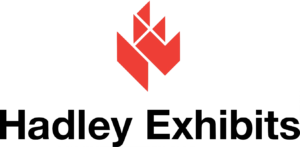 John T. and Carol V. Kociela
Cheryl Lyles and Steve Lakomy M.D.
Flower Sponsors:
Salvatore Sciandra and Erin Sullivan
Bill and Maureen O'Donnell
Anne Conable
Photography Sponsor:
Anne Conable