Pan-Am Walking Tour September 2021
09/18 @ 10:30 a.m.

-

12:00 p.m.

Longtime museum docent, Richard Szczepaniec, will guide a tour through what was once the Pan-American Exposition grounds. This tour is an excellent opportunity to learn more about the 1901 exposition's fascinating history and compare it to how the area looks today.

Capacity is limited, register in advance by giving us a call at (716) 873-9644 ext. 301.

Arrive on September 18 a little before 10:30 a.m. at the State Court in the Museum. Please note, a large portion of the tour will be outside, range over a mile, and can last up to an hour and 45 minutes.

A hat and comfortable walking shoes are highly recommended.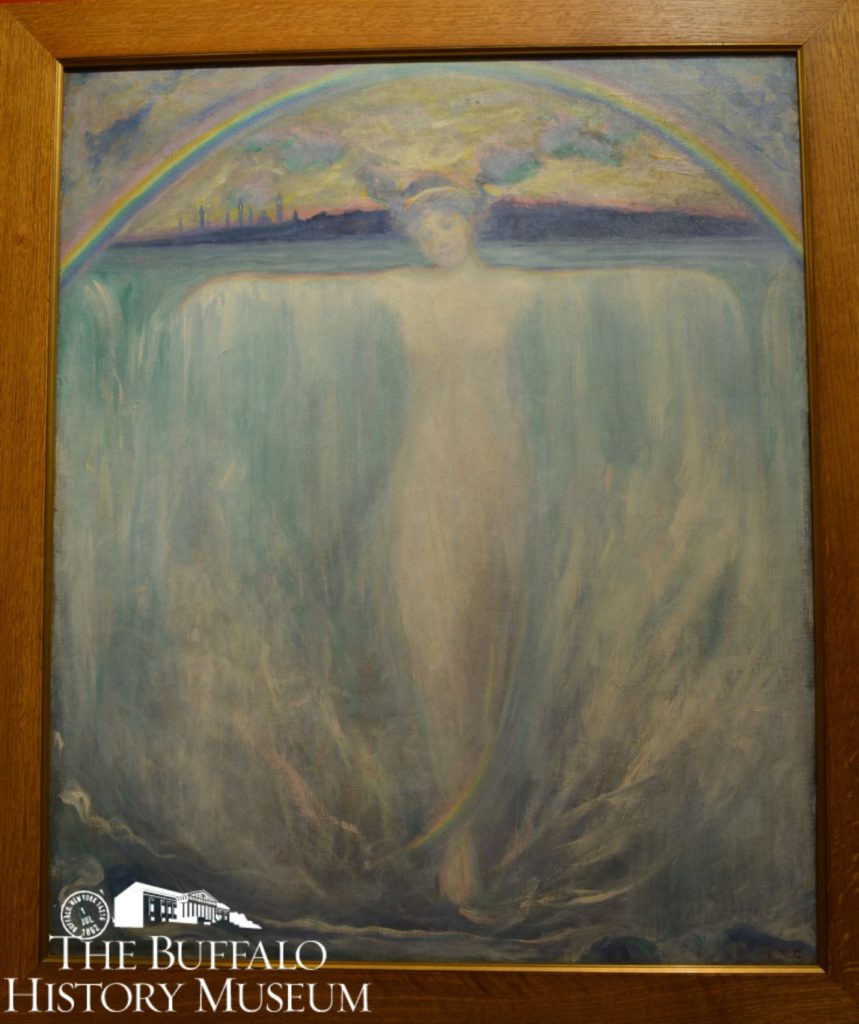 The Spirit of Niagara
Ca. 1901
---
"The Spirit of Niagara" by Evelyn Rumsey Cary. This painting won a design competition and formed the central image of posters and many souvenirs promoting the Pan-American Exposition.
Pan-Am Night Scene Panoramic
1901
---
In 1901 when the Pan-American Exposition opened, the sheer volume and color of electric lights, designed to be experienced after dark, was a new experience for Americans. This view, looking north from the Triumphal Bridge, includes the Temple of Music, Machinery and Transportation Buildings, Court of Fountains, Electric Tower, Manufactures Building, Liberal Arts and Ethnology Building, and part of the Government Building.