Say I'm Dead, A Family Memoir of Race, Secrets and Love Book Talk with E. Dolores Johnson
02/10 @ 6:00 p.m.

-

7:00 p.m.

Join E. Dolores Johnson for a book talk on her newly published memoir – Say I'm Dead, A Family Memoir of Race, Secrets and Love.

Say I'm Dead, a memoir of secrets, separation, and transformation chronicles four generations who overturned forbidden race-mixing norms amid America's persistent bigotry.

Program moderated by Calvin Hennick.
About the Author
E. Dolores Johnson is the daughter of a Black father and white mother who married twenty-five years before the Supreme Court overturned anti-race mixing laws. She is the author of their family story, Say I'm Dead, A Family Memoir of Race, Secrets and Love, which was given the 2020 Outstanding Literary Award from the National Association of Black Journalists. Her other published essays on mixed race, racism, and identity appeared in Narratively, the Buffalo News, Hippocampus, Pangyrus, and others. Johnson consulted on diversity with colleges, corporations, and non-profits during her business career. A graduate of Howard University and Harvard Business School, Johnson directed the digitization of John F. Kennedy's archives at his Presidential Library. She lives in Cambridge, MA.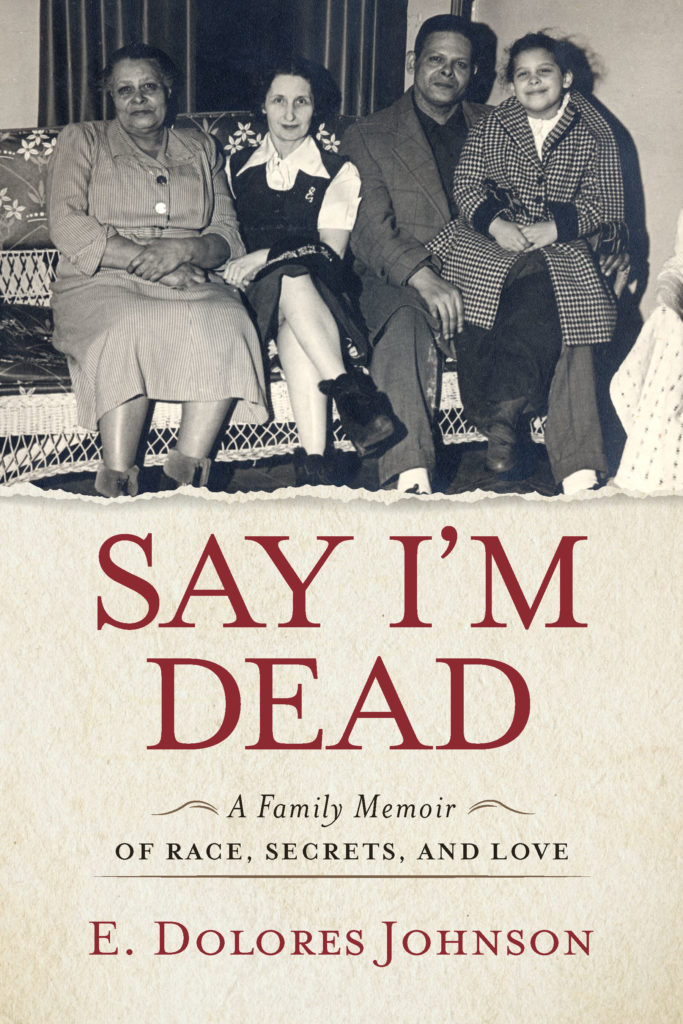 About the Moderator
Calvin Hennick's debut memoir, Once More to the Rodeo, received the Pushcart Press Editors' Book Award and was named one of the 100 Best Books of the Year by Amazon. A journalist by training, he has written for dozens of publications, including The Boston Globe, Esquire, and Runner's World, and has published fiction and essays in outlets including Bellevue Literary Review, Baltimore Review, and The Drum. Recently, he has funded his creative writing habit largely through corporate work, authoring white papers and blog posts for Fortune 500 companies, while also occasionally finagling fun travel assignments that have taken him to places like Italy, Costa Rica, Barbados, Antigua, and The Wizarding World of Harry Potter. He lives outside of Boston with his wife and two young children.