Vindicated: A Fugitive is Welcomed Home After 86 Years! The Tulsa Race Massacre: A Survivor's Story
06/01 @ 7:00 p.m.

-

8:00 p.m.

Between May 31 and June 1, 1921, Andrew J. Smitherman lost everything –  his newspaper plant, his home, and his freedom for a short time. He was arrested and wrongly accused of inciting the Tulsa Race Massacre. Forced to flee Oklahoma, he settled in Boston with his wife and five children. Smitherman was declared a fugitive and an order was issued for his extradition. Dr. Barbara A. Seals Nevergold will discuss the period immediately following Smitherman's flight from Tulsa, his move to Buffalo, the resurrection of a life of service and the campaign to clear his record in the Tulsa Race Massacre.

Free to attend; registration required in advance on ZOOM.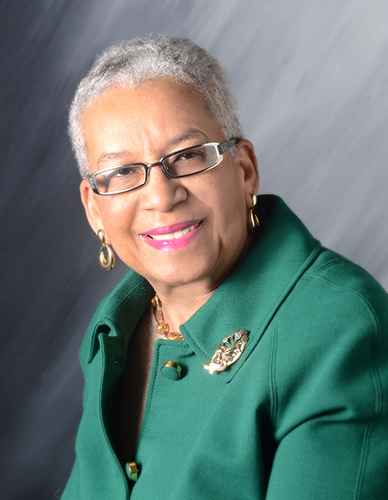 Barbara Seals Nevergold, PhD is a lifelong educator, who taught in the Buffalo Schools, the University at Buffalo and SUNY Empire State College. In 1999, she co-founded the Uncrowned Queens Institute and has worked to create a model for the reclamation, preservation and dissemination of the biographic histories of African American women and men.  The Institute's signature digital archive is at uncrownedcommunitybuilders.com In 2020, she was named a Fellow in the New York Academy of History.
Dr. Nevergold is co-author of the book series, Uncrowned Queens: African American women community builders of WNY and Oklahoma, numerous other publications, and Go, Tell Michelle: African American Women Write to the New First Lady (SUNY Press, 2009). The book features a compilation of letters and poems to First Lady, Michelle Obama from 100 women throughout the United States and Africa.  The book received the Letitia Woods Brown Memorial Book Award from the Association of Black Women Historians.
Dr. Nevergold was appointed an at-large member of the Buffalo Board of Education in 2012.  She served as Board President in 2013-14 and 2016-2019.  She retired from the Board in 2019.