Historic Postcards Reveal Colorized Images of a Bygone Buffalo
April 3, 2023 • By Brian Hayden
Tucked away in our museum's archives are a collection of thousands of postcards that depict rare, colorized images of a bygone Buffalo.
The Buffalo History Museum has been adding to its collection of 9,000 postcards for generations, according to Library Director Cynthia Van Ness. Before every home in Buffalo had a telephone, postcards functioned as the text message of the day: a quick, nimble way to communicate a note back when mail carriers delivered in both the morning and the evening. Buffalo widely adopted postcards as a form of communication during the 1901 Pan-American Exposition, and continued everyday use of them until household telephones relegated them to the role of vacation souvenirs decades later. Many of the postcards printed and sold across Buffalo depicted colorful illustrations of the city and its architecture, parks, neighborhoods, businesses and attractions.
Today, these historical postcards provide a window into a time period when Buffalo neared the apex of its population and economic influence. They are some of the only colorized illustrations of landmarks and industry otherwise lost to history. Step back in time and explore some of the postcards in our collection that depict the Buffalo and Niagara Falls of yesteryear. You can purchase some of our postcard images in our picture store, or make an appointment in our library to view the entire collection.
Lost Landmarks
Former Transportation Routes
Historic Industry
Unique Architectural Features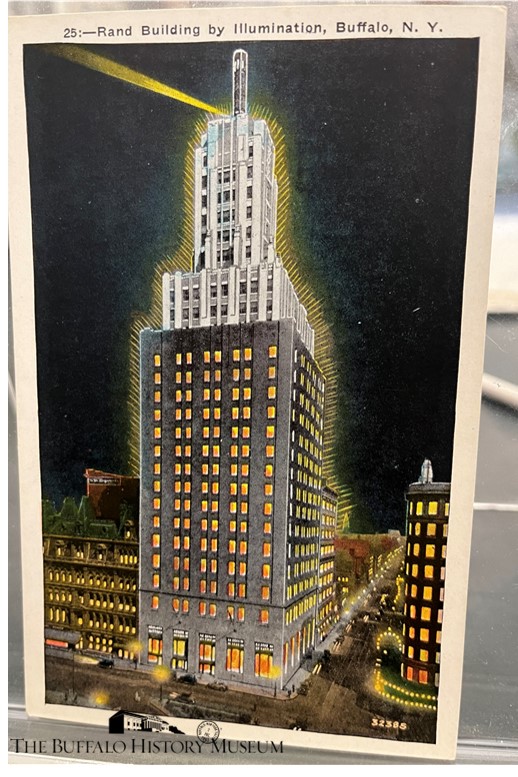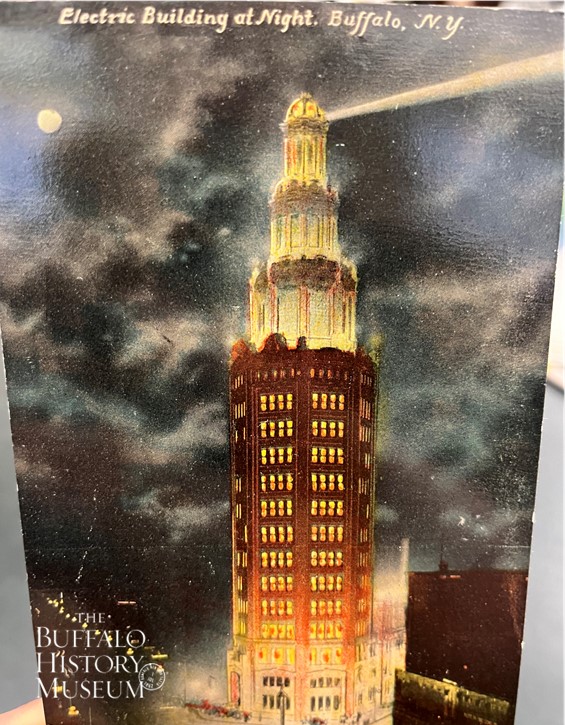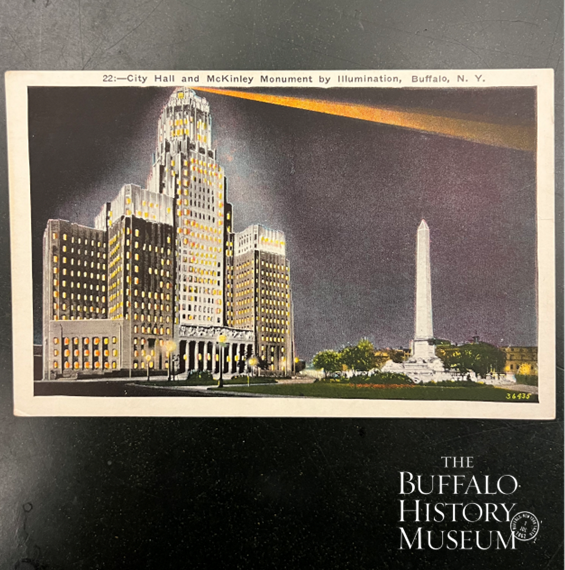 These postcards depict spotlights shining at night off the tops of the Rand Building, City Hall and the Electric Tower.
Bygone Streetscapes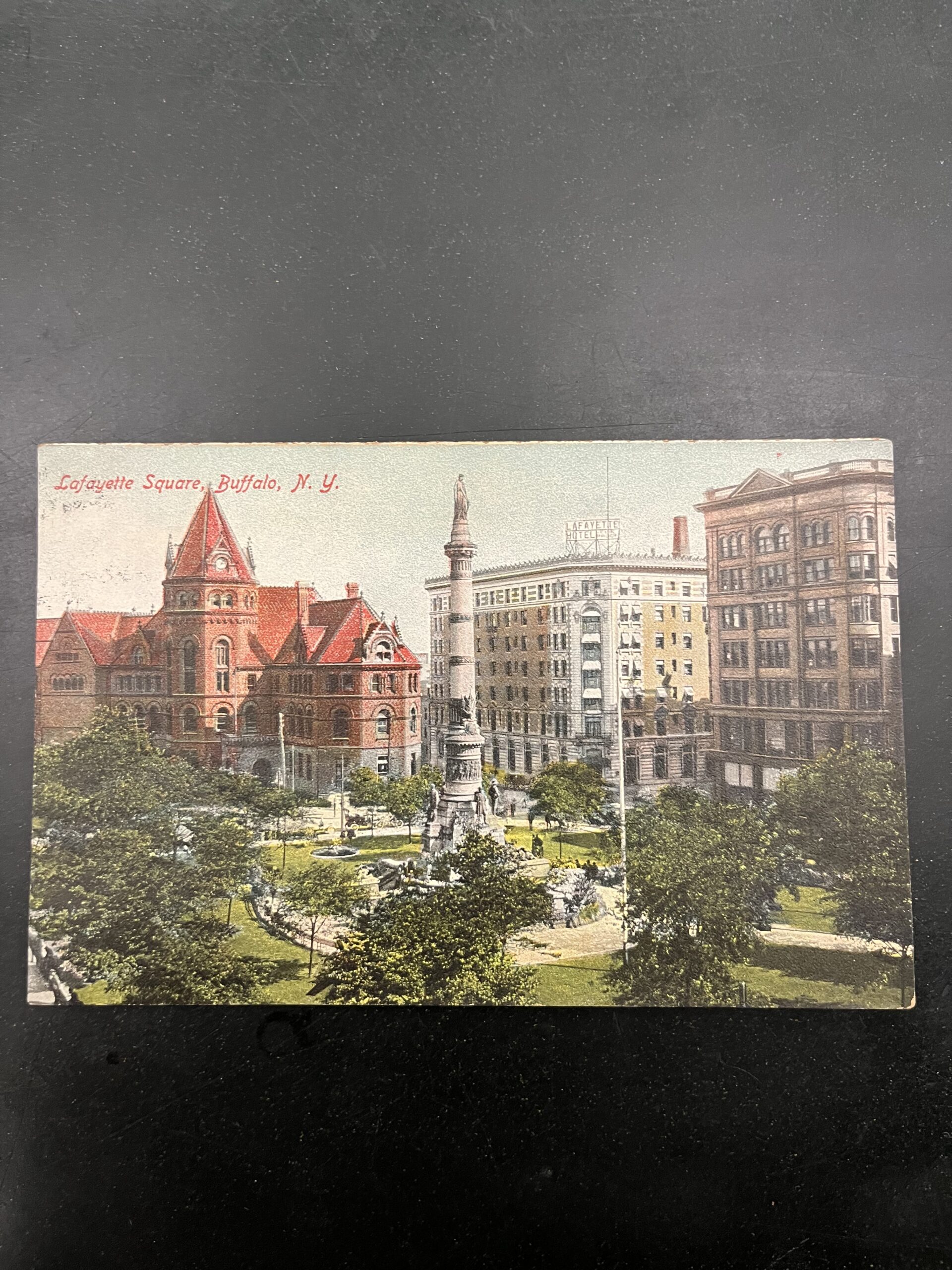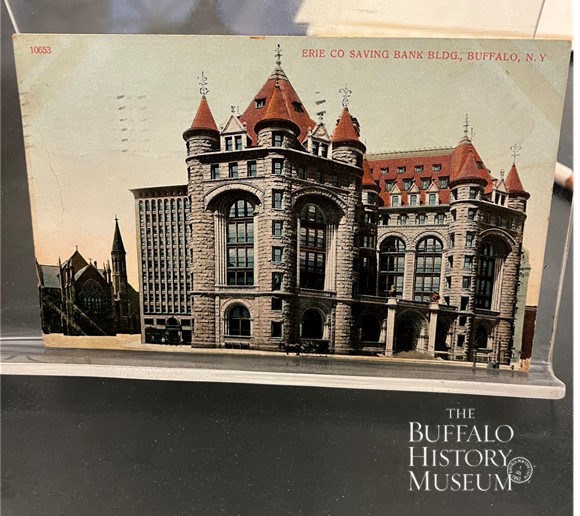 Downtown Buffalo has evolved substantially over time. These postcards show what two major downtown intersections, Lafayette Square and Shelton Square, looked like a century ago.
Other Posts