1872 Hopkins Atlas Plate
1872
---
A map of buildings and owners in what we know as Canalside today. In 1872, when this map was made, Buffalo's canal district was a dense, roiling center of commerce, industry, transportation, immigration, wealth, poverty, crime, and disease.
The Museum is open with pay what you wish admission, Wednesdays 10 a.m. to 8 p.m., Thursdays through Saturday, 10 a.m. to 5 p.m., and Sunday 12 p.m to 5 p.m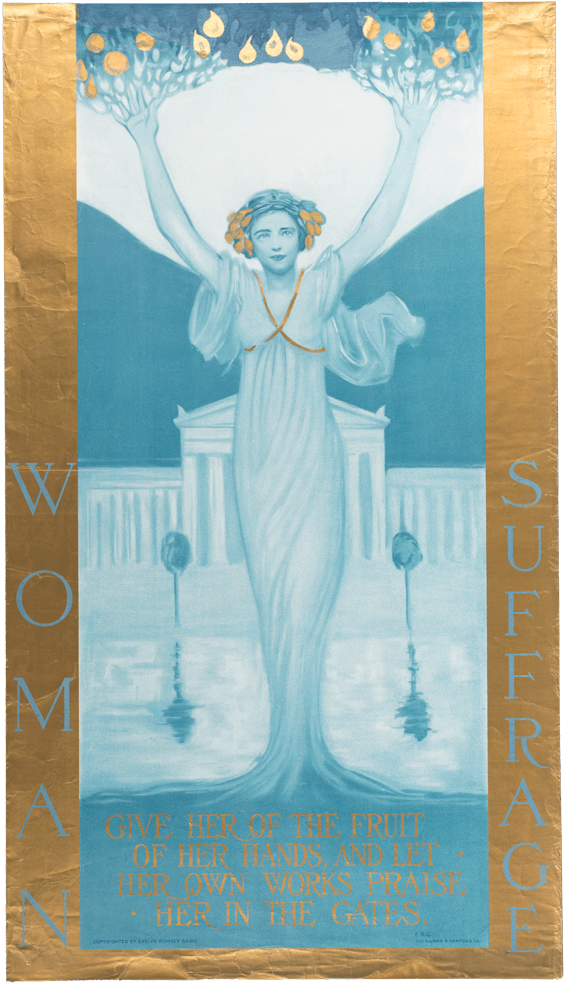 Pan-Am Night Scene Panoramic
1901
---
In 1901 when the Pan-American Exposition opened, the sheer volume and color of electric lights, designed to be experienced after dark, was a new experience for Americans. This view, looking north from the Triumphal Bridge, includes the Temple of Music, Machinery and Transportation Buildings, Court of Fountains, Electric Tower, Manufactures Building, Liberal Arts and Ethnology Building, and part of the Government Building.
Evelyn Rumsey Cary Suffrage Poster
1905
---
This poster was a favorite of the women's suffrage movement. Created by Evelyn Rumsey Cary (1855-1924) of Buffalo, it is an elegant example of Art Nouveau graphic design, depicting a female figure transformed into a fruit tree. The building behind her may be based on the east façade of the Albright-Knox Art Gallery.
The Buffalo History Museum takes the safety, well-being, preserving, and advancement of our community to be of the utmost priority. For information regarding current events including support of Black Lives Matter, COVID-19, and resources, please visit our Community Updates page.
Want to contribute to preserving history as it unfolds? Consider donating photos, journals, and more to our Chronicling COVID-19 collection!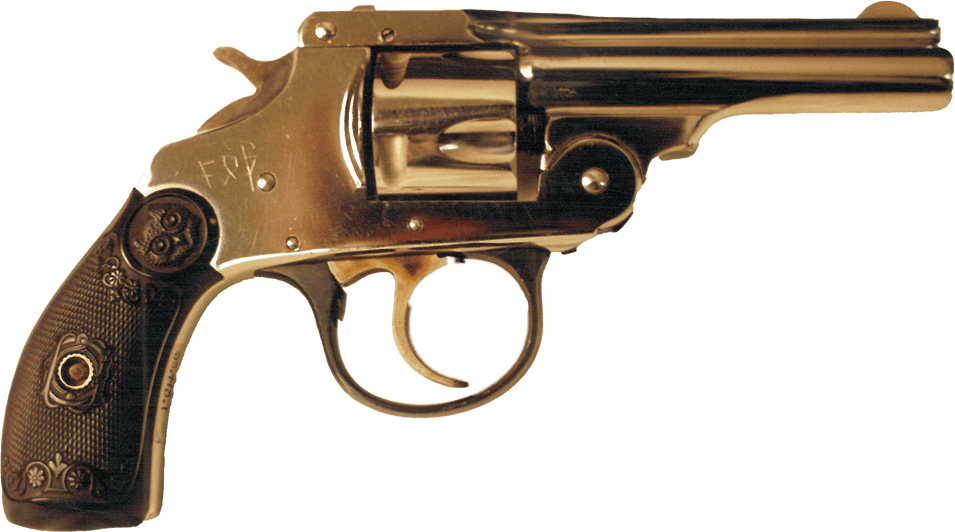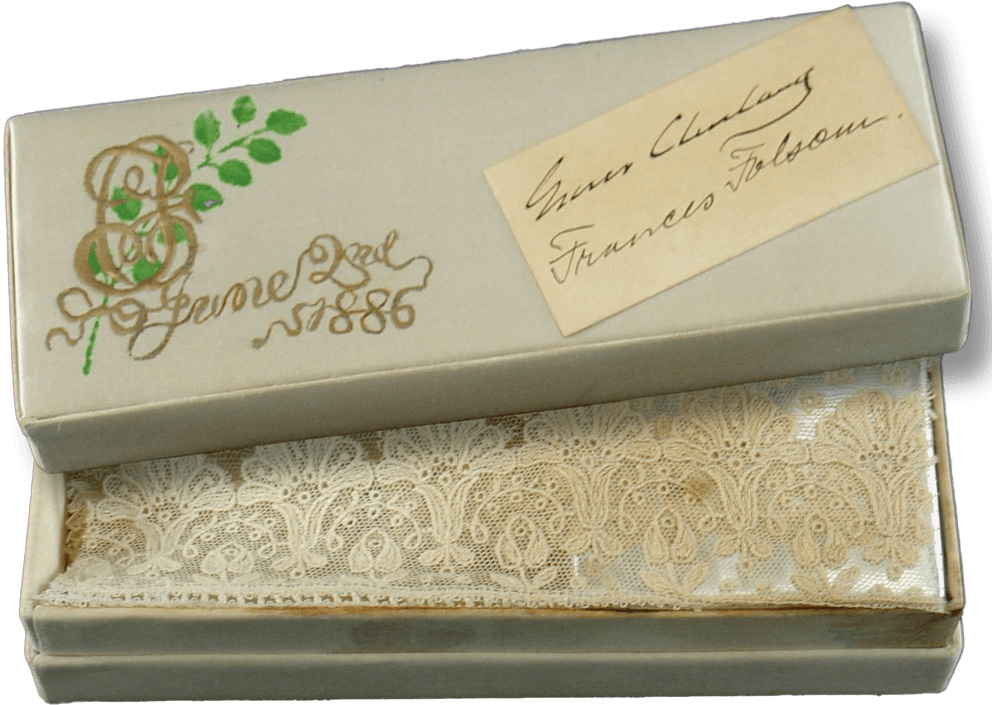 Iver-Johnson Revolver
ca. 1901
---
Iver-Johnson, 32 caliber, nickel plated revolver used by Leon Czolgosz to assassinate President William McKinley outside the Temple of Music at the Pan American Exposition.
Grover Cleveland's Cake Box & Cake
1886
---
Cake box given as a wedding favor to the guests of the wedding of President Grover Cleveland to Frances Folsom in the White House on June 2, 1886. Inside the box there is still a portion of the dark cake that was given to the guests.
When you support The Buffalo History Museum, you make inspiration and discovery happen. Ensure that the stories of today and the past are preserved and accessible for generations to come.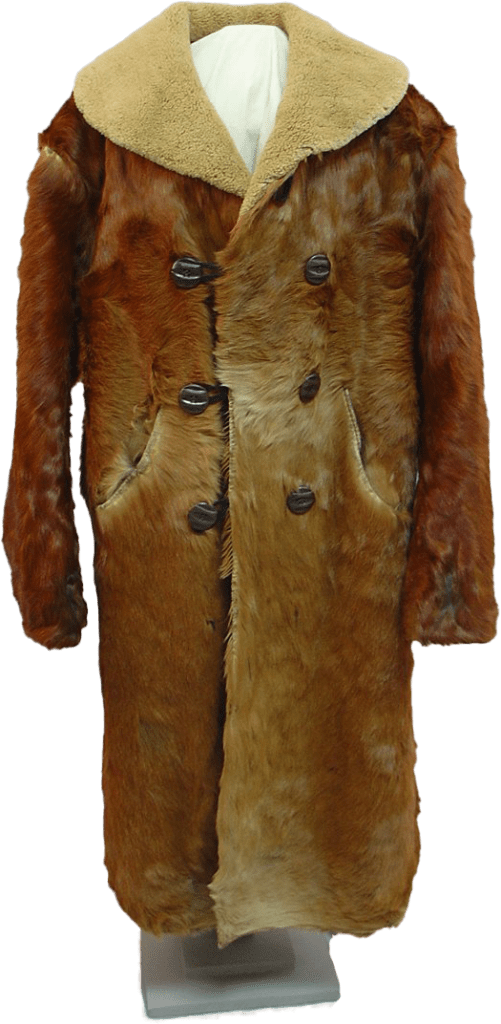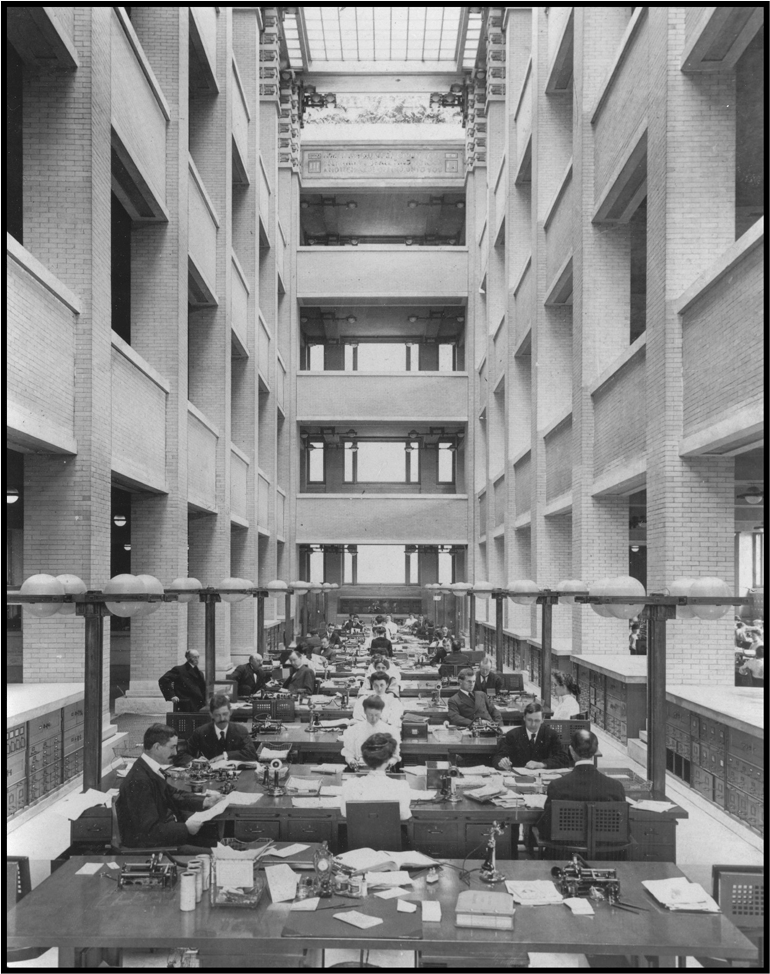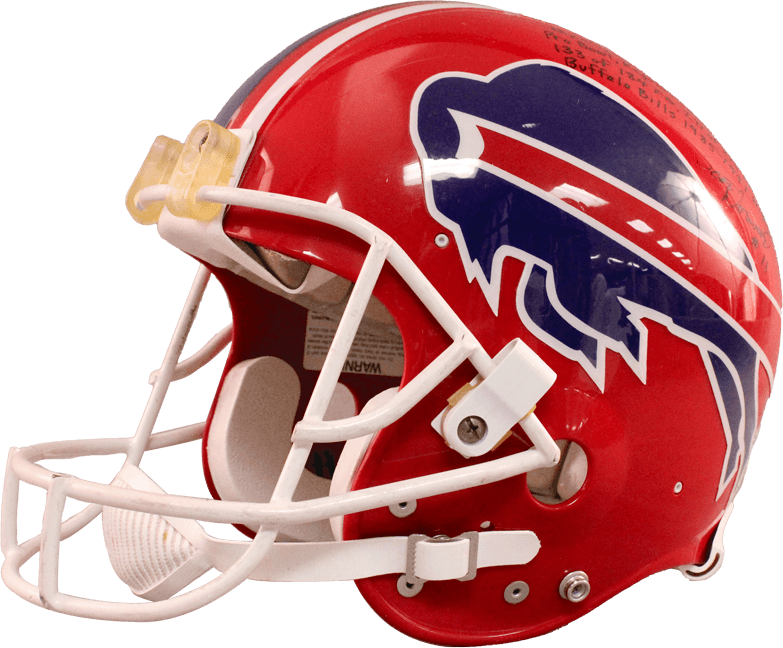 Pony Coat
1919–1920
---
This overcoat belonged to Henry J. Miller. He was very close with his horse, Skip, and when Skip passed away in 1919, Henry had him made into this overcoat.
Larkin Photo in Atrium
---
The Larkin Administration Building was the first major commercial commission in Frank Lloyd Wright's career. The central court shown here provided natural light to all five floors. The Larkin Building was demolished in 1950.
Scott Norwood Helmet
1985–1991
---
Scott Norwood's only helmet worn in Super Bowl XXV, SB XXVI, Pro Bowl, regular season and playoff games from 1985-1991. It is part of the Greg D. Tranter Collection of Buffalo Bills Memorabilia.
There are many ways to become involved with the Museum. Two of the most popular ways are by becoming a member or volunteering.
Members support the Museum with an annual fee that includes perks such as free admission, discounted admission to programs, invitations to members-only events, and more
Volunteers help with fundraising events, providing guided museum tours, and cataloging artifacts.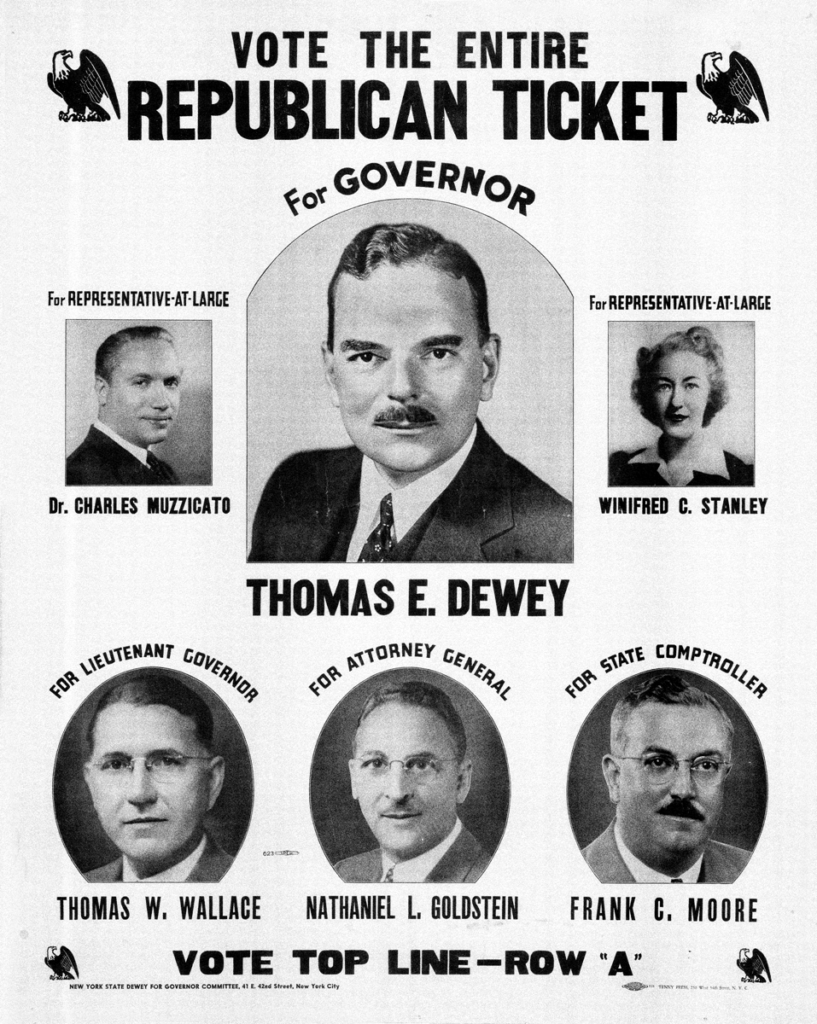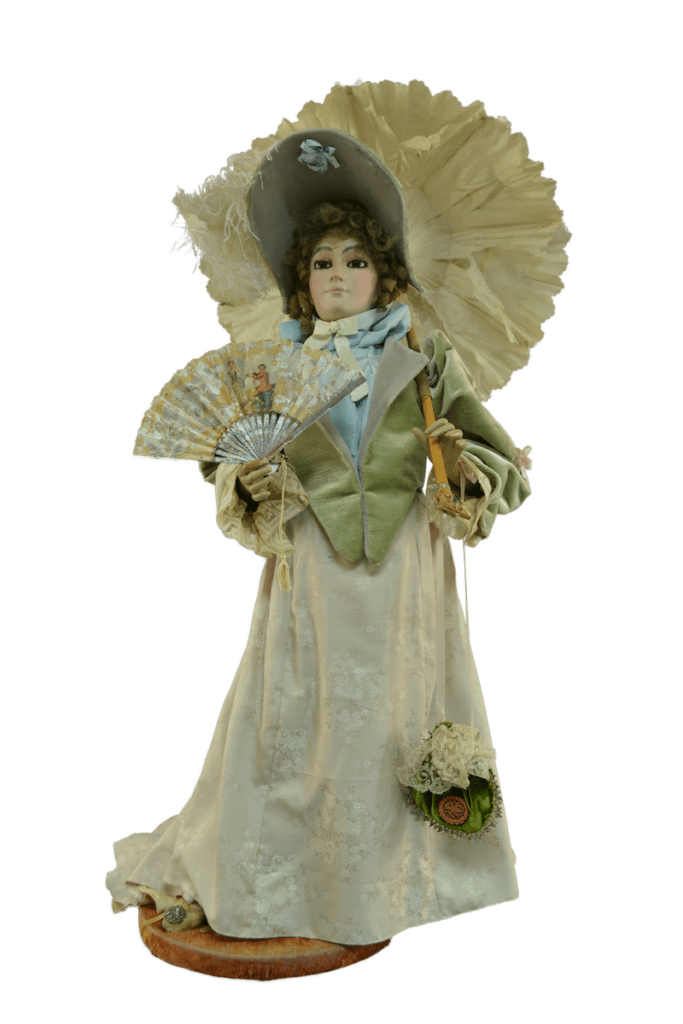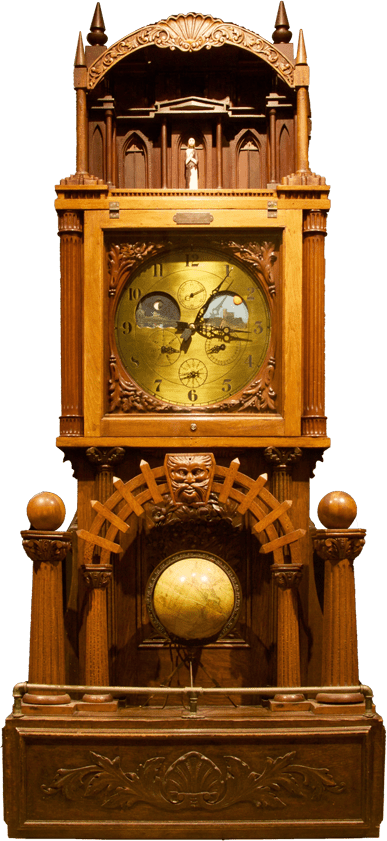 Winifred Stanley Poster
1942
---
Pioneering attorney Winifred Stanley (1909-1996), who grew up in Buffalo and earned her law degree from the University at Buffalo, was elected to the U.S. Congress in 1942. In 1944, she introduced the first equal pay legislation in American history. She is buried in Mount Olivet Cemetery in Tonawanda. Donated by Mary Louise Stanley.
Automaton
Ca. 1895
---
This is Madame Le Doll, an automaton imported from a doll show in Paris and was the highlight of the Great Buffalo Doll Show in 1895. With a turn of a key, Madame Le Doll turns her head, fans herself, twirls her parasol, breathes, and winks.
Apostolic Clock
1881
---
An iconic timepiece created over the span of 35 years as a passion project by local engineer Myles Hughes. Before his death in 1923, he donated it to The Buffalo History Museum to be shared with the community. Like many late 19th century monumental clocks, its design was inspired by the Strasbourg Cathedral Clock of 1842. Apostles parade around Jesus every half hour with Peter turning his back to Jesus.