Save the Dates for These Three New Exhibits
August 2, 2023 • By Brian Hayden
We're gearing up for an eventful end to 2023 at The Buffalo History Museum! We're very excited to debut three new exhibits in September, October and November that proudly showcase our region's rich history, incredible stained glass artistry and so much more. Save the dates for these exhibit openings, and stay tuned for more information! Each exhibit will debut on M&T Third Fridays, when our Museum is free.

Sept. 15, 2023- January 14, 2024
On the Shoulders of Giants:
Innovation in American Stained Glass
Developed by the Stained Glass Association of America (SGAA) in collaboration with Judson Studios, this exhibit pays homage to generations of stained-glass artists who have pushed the boundaries of the medium. The exhibit is in celebration of the SGAA's 120th anniversary and will feature works by Amir Fallah, James Jean, Narcissus Quagliata, Judith Schaechter, and more.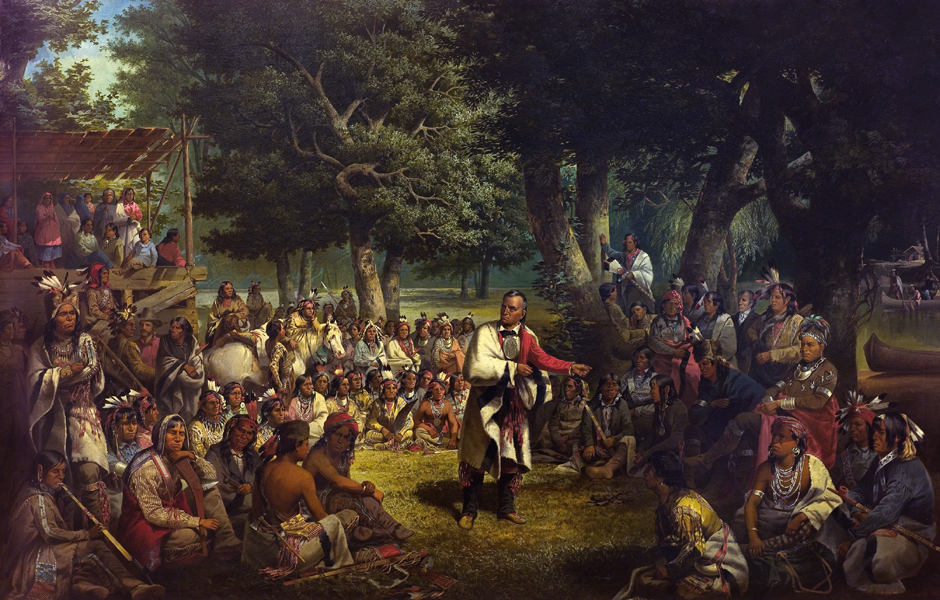 Oct. 20, 2023: The Trial of Red Jacket
In 1868, artist John Mix Stanley completed his monumental canvas, The Trial of Red Jacket. The nine-by-five foot oil painting features seventy-four figures and is set upon the Buffalo Creek Reservation. At the center is Seneca Orator Red Jacket who is shown defending himself against charges of witchcraft. In this exhibit, guests will discover the story behind the painting, its subjects, and its artist. Co-curated by Dr. Joe Stahlman, the display will also give background to the Buffalo Creek Reservation during the early nineteenth century.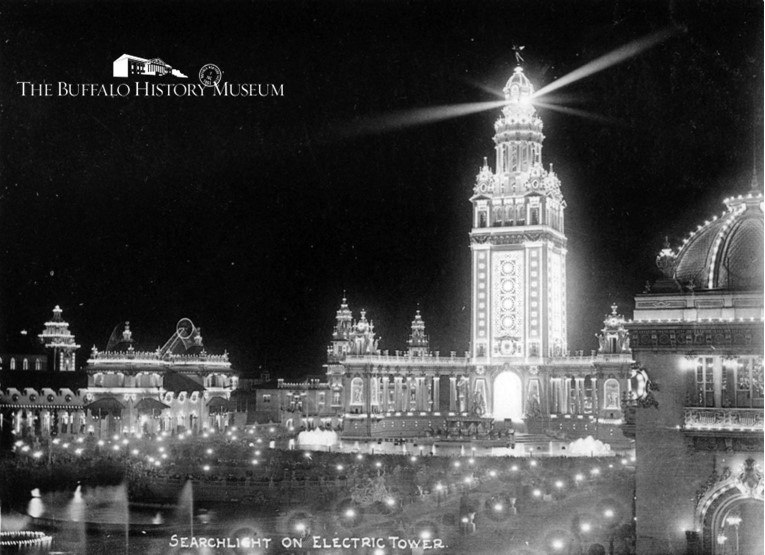 November 17, 2023:  Spirit of the City
This November, the story of Buffalo's Pan American Exposition returns to The
Buffalo History Museum—the Exposition's only planned permanent structure. Held between May and November of 1901, the Exposition aimed to celebrate the achievements of the Western Hemisphere and foster better relations between the nations of North, South, and Central America. It also celebrated industrial, cultural, and technological progress—the centerpiece of which being the large-scale use of electricity to illuminate its buildings each night. The exhibit will recount the story of the fair—its planning, construction, and legacy—and feature a variety of Pan-Am artifacts, paintings, and photographs.