The Newlywed Project Preserves LGBT History
June 26, 2023 • By Cynthia Van Ness
At midnight in Niagara Falls on July 23-24, 2011, Kitty Lambert-Rudd and Cheryle Lambert-Rudd of Buffalo exchanged vows and became the first legally-wed same-sex couple in the state of New York, a wedding made possible by legislation signed by then-governor Andrew Cuomo. The event grabbed headlines around the world.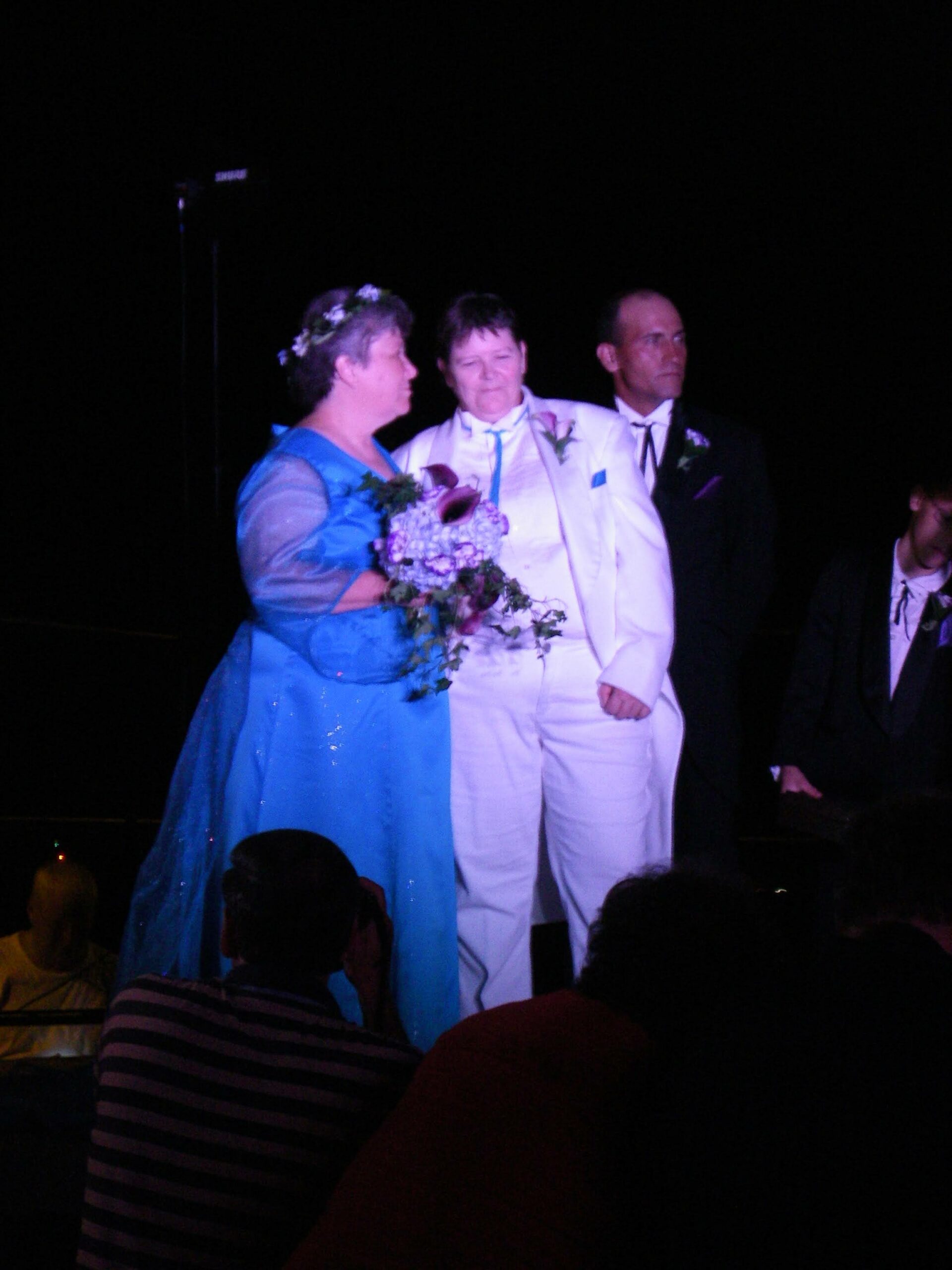 Kitty and Cheryle worked long and hard for this moment, making endless lobbying trips to Albany and organizing at the state and local level. New York was the 6th state in the union to legalize same-sex marriage. In June 2015, the U.S. Supreme Court handed down the Obergefell v. Hodges decision, recognizing the right to marriage in all 50 states.
Not long after attending Kitty & Cheryle's wedding, this author realized that our museum needed to start documenting this major social change. The Newlywed Project was born. We began soliciting memorabilia from legally-wed same-sex couples in the Buffalo area, figuring that future researchers would want to know something about these pioneers, what ceremonial traditions they honored, and what innovations they introduced.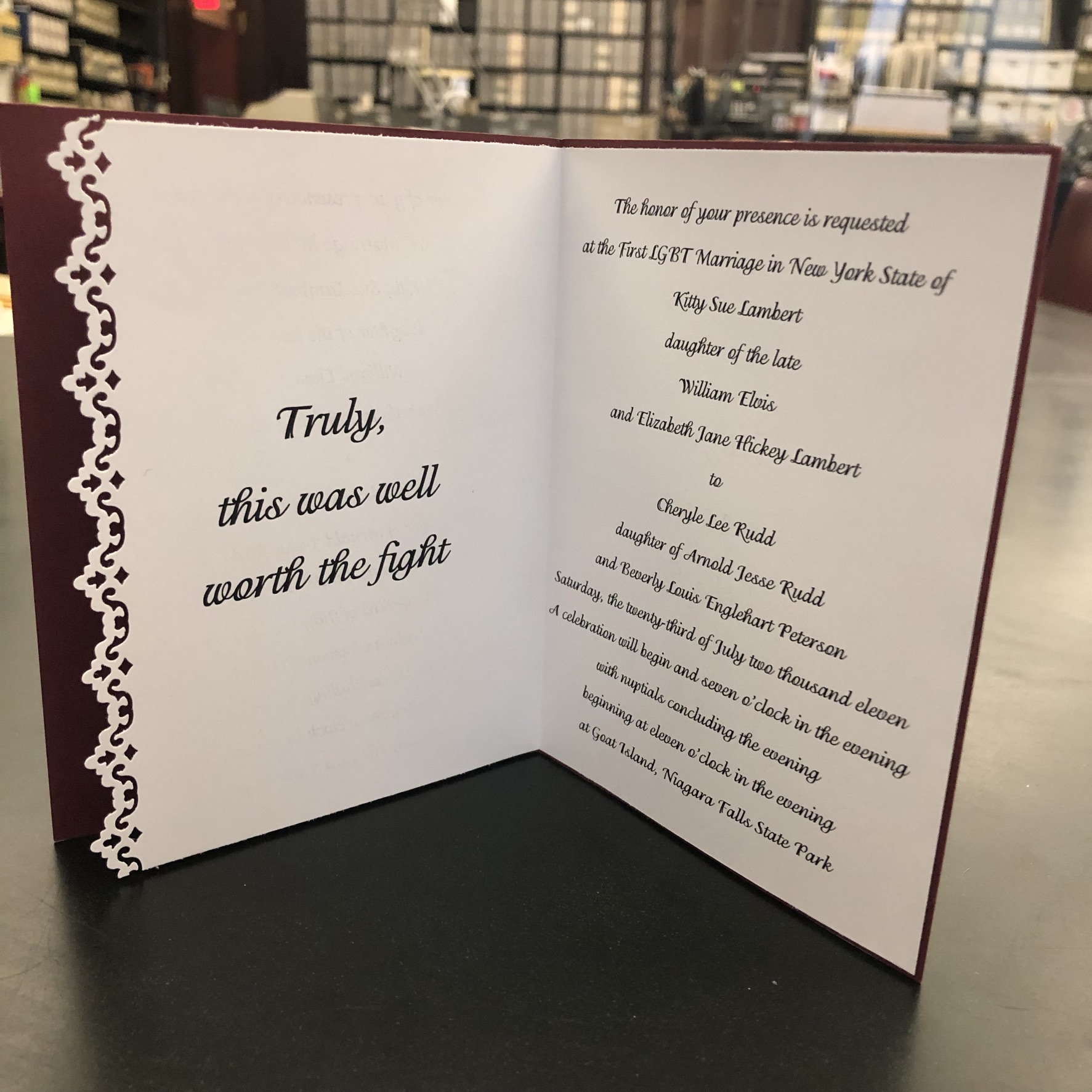 As far as we can tell, we are the first library/museum in North America to solicit and collect archival material from legally-wed same-sex couples.
To promote the project, we table-sat at an alternative wedding fair; had a full-page article in a now-defunct local LGBTQ magazine; held a Donation Day during Pride month, and reached out in person to couples we met or knew. To date, 8 couples have donated such items as:
· Wedding invitations
· Wedding photos
· Copies of vows
· Copies of wedding licenses
· Orders of service
These donations have been housed in acid-free folders, cataloged so as to be findable not only in our library's online catalog but in WorldCat.org, the giant free international library database, and brought out for Museum special events.
If you're a same-sex couple with a Buffalo-area connection, however you define it, and you'd like to donate memorabilia from your wedding, please get in touch! You are a history maker. We are interested in any and all paper associated with a wedding, including but not limited to the bullet items above. Do you have receipts from the vendors you used for rings, outfits, flowers, banquets, or other services? We'll take those, too.
We would especially like to hear from women, immigrants, and couples of color.
Contact me in the Library at: library@buffalohistory.org
(716) 873-9644 x305
Other Posts